About your hosts and our house
It is not by chance that the Haus Täli (House Taeli) is called this way. Täli is the Vorarlberg dialect nickname for valley and describes a small side valley – in our case: the Wöstertäli. The Wöster Täli starts a few hundred metres after our house and leads into a breathtaking mountain landscape.
In winter, the Langer Zug ski route passes through the Täli, which runs almost directly past our house. (Attention: The ski route is only for experienced skiers!).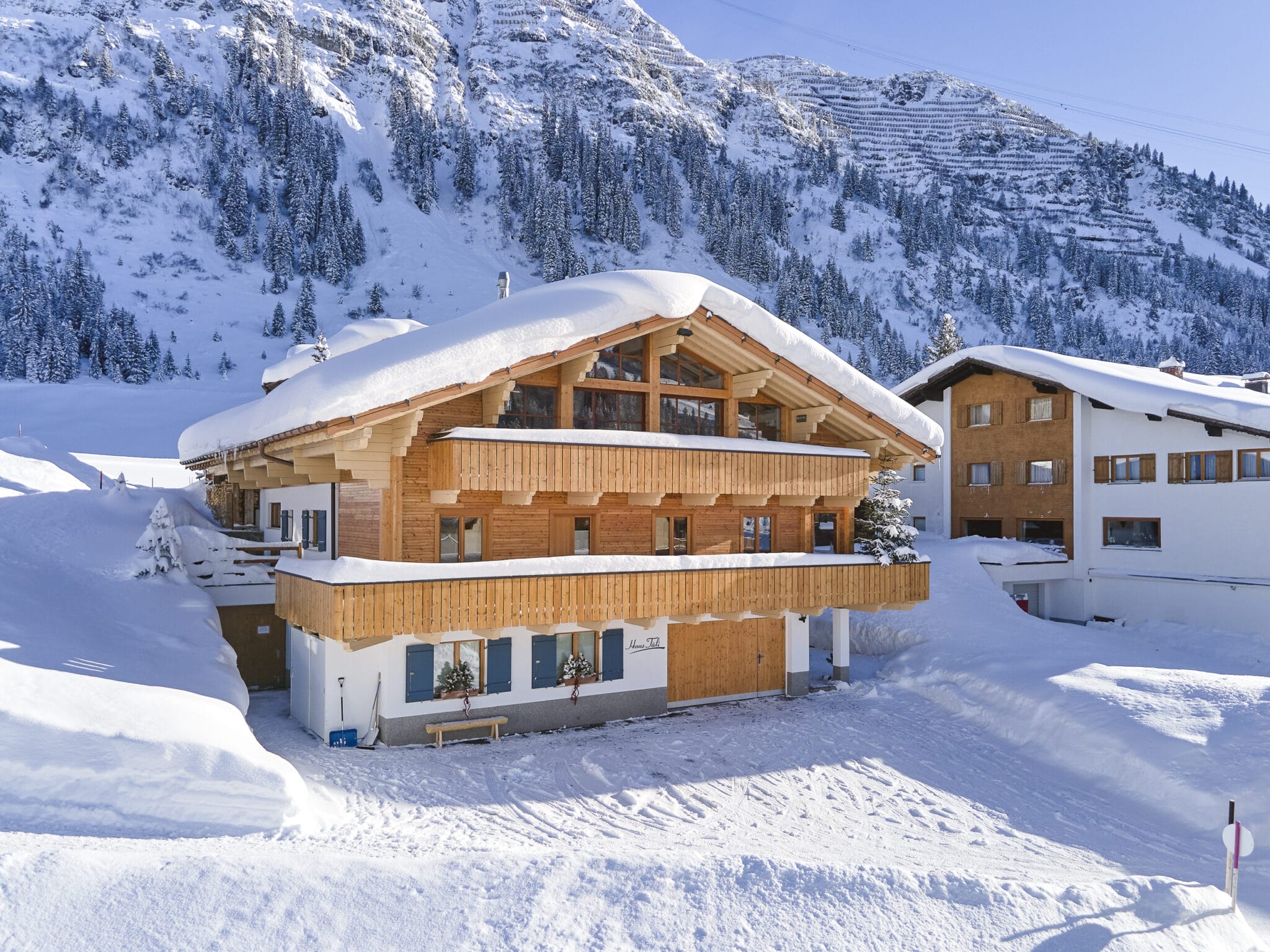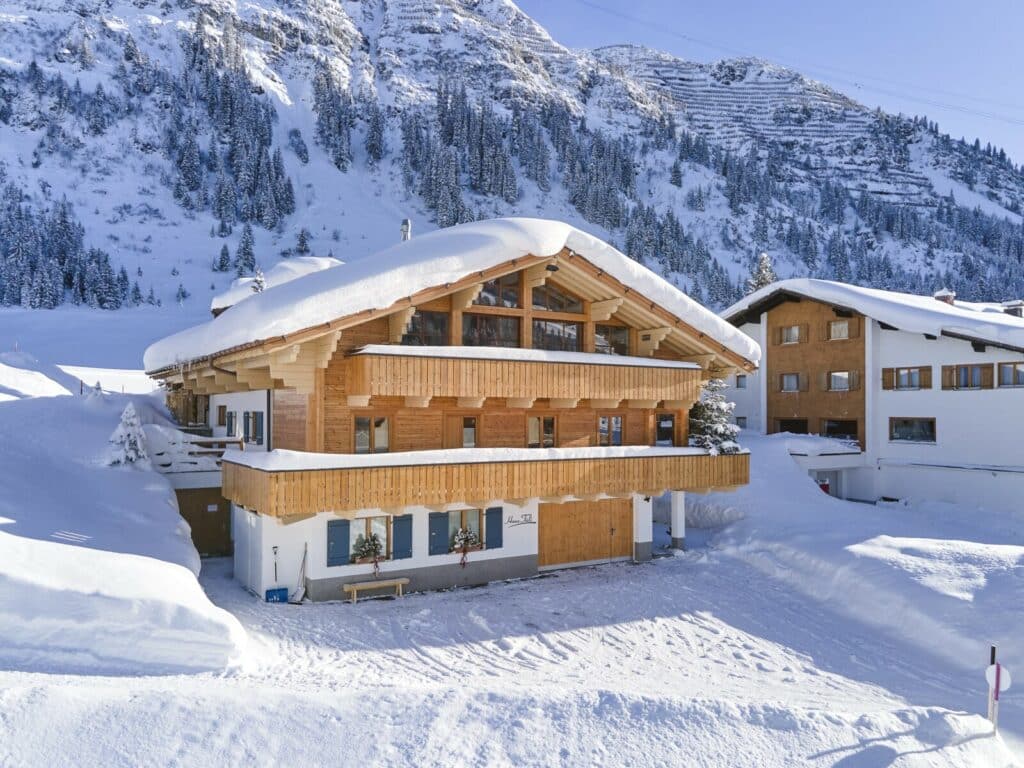 Families and small groups appreciate the service of the Ziegler family, who skillfully know how to personalise the holiday while respecting the privacy of the guests.
The hosts, Heike and Gerhard Ziegler, attach great importance to making guests feel at home in their house. Gerhard runs a successful painting business in Lech, which is a real stroke of luck for holidaymakers at Haus Täli: the colours in the house are pleasantly coordinated and go well with the local wood used for the ceiling, floor and furnishings.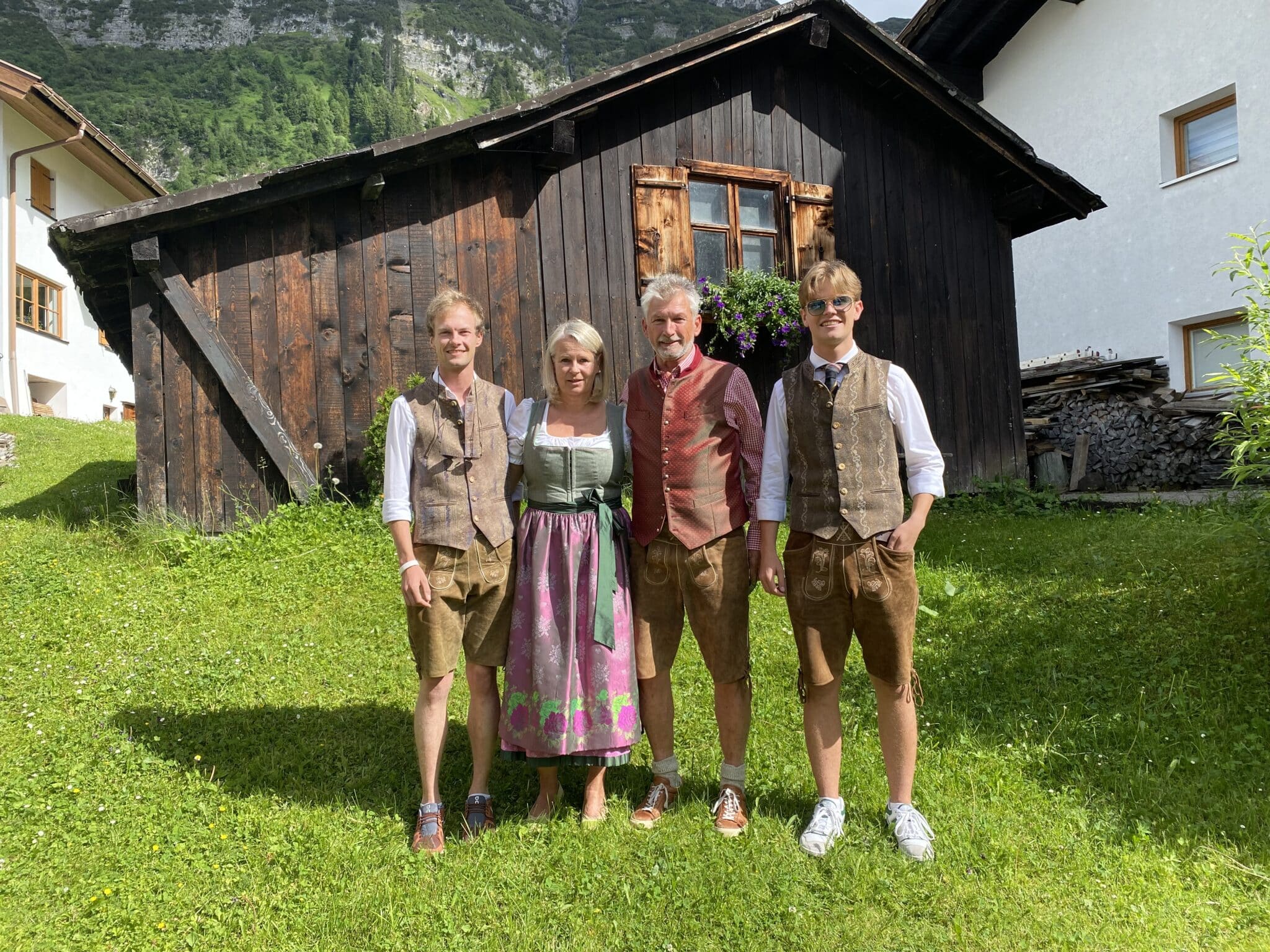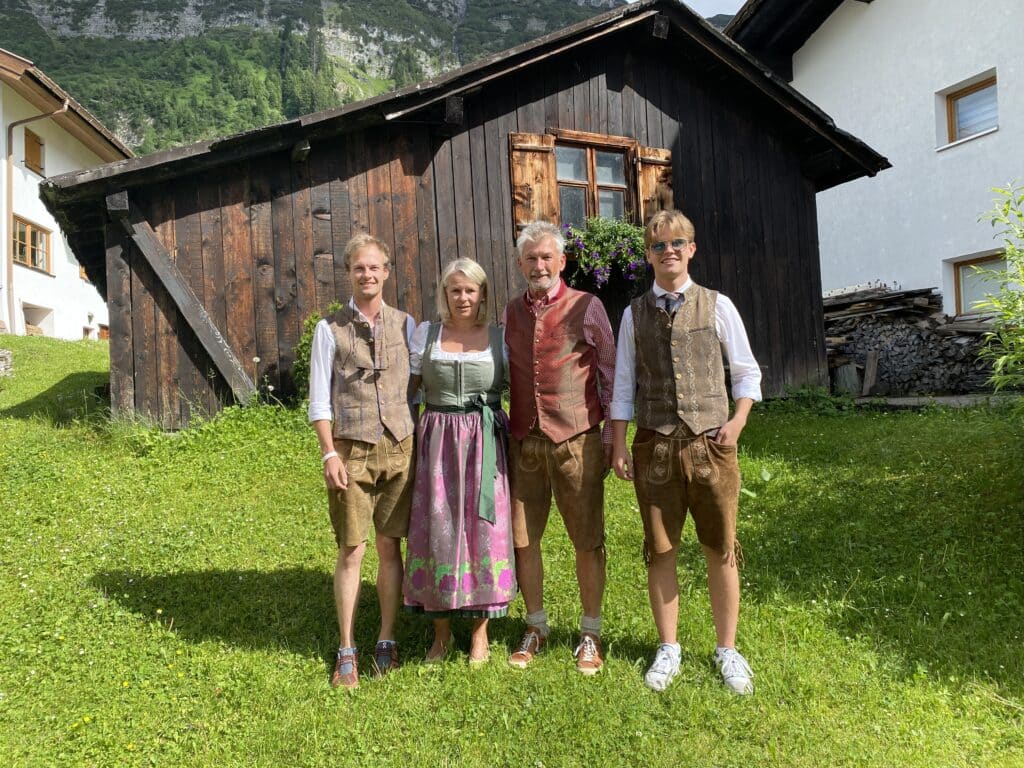 The house is located in the district of Anger, central and yet very quiet. Your car is also on holiday. In summer, the hiking trails start, in winter the ski slope ends in front of the house.
According to independent guest reviews, it is the most popular part of Lech am Arlberg. The walking trails – in winter as well as in summer – start directly at Haus Täli.